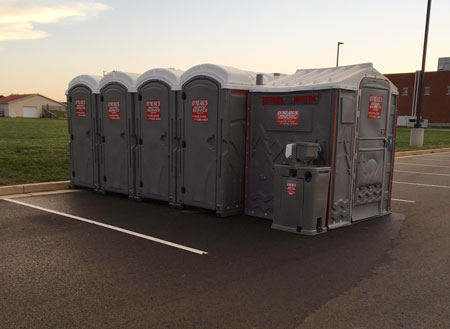 Portable toilet rentals are a necessary amenity in a wide range of situations. Having a place that's accessible, clean and comfortable for people to go to the bathroom is essential. At O'Neail's Septic & Portable Toilet Service LLC, we strive to make sure you're able to offer this to people—no matter where or when they need it. We take pride in being the premier porta-potty rental service in Valles Mines, St. Genevieve County, Jefferson County, and St. Francis County, MO.
Call 24 Hours a Day for a FREE Estimate!
Rentals for Any Occasion
Are you hosting a large event and need to supplement your current bathroom facilities to handle the influx of attendees? Setting up a construction site and need a place for workers to relieve themselves? These situations and more all benefit from portable toilet rentals, and we're happy to supply them. Some of the more common calls for porta-potty rentals in Valles Mines, MO we get include:
Events, Festivals and Outdoor Concerts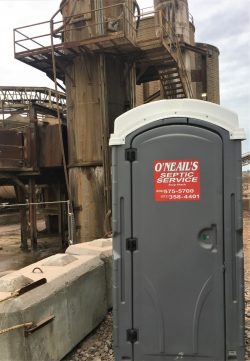 No matter what your situation demands, our team has the solutions you're looking for. We can even help you determine how many rentals you need and where to appropriately place them for optimal accessibility.
Flexible Porta-Potty Rentals
In an effort to deliver complete satisfaction to our customers, we operate with extreme flexibility. This means affordable rental rates, flexible rental terms and superior promptness when it comes to drop-off and pick-up. We aim to fit seamlessly into your logistics, and we'll do whatever we can to provide invaluable service.
Toilets for Sale
Occasionally, we offer older portable toilets for sale. These completely sanitized units are great for long-term, semi-permanent use in a variety of locations and for numerous reasons. Please inquire with a member of our staff today to discuss the sale of toilets.
For more information about our capabilities when it comes to providing you with portable toilet rentals, septic tank pump replacement, or septic tank pumping, please contact us today by calling (573) 883-0011.
Call 24 Hours a Day for a FREE Estimate!