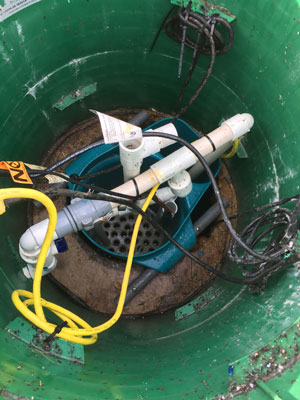 Even though it's buried deep underground, your septic tank has the potential to cause you all sorts of headaches when problems arise. Not only are major septic issues costly to fix, they can also be immediately hazardous to your health. If you suspect something isn't right with your septic system, it's important to contact the team at O'Neail's Septic & Portable Toilet Service LLC right away.
Our breadth of services runs deep and we're proud to have been the premier provider of septic tank maintenance in Festus, MO since 2003. Whatever the problem is, we'll solve it.
Our Capabilities
Septic services take many forms. Our team takes pride in addressing your tank's needs at every stage of its life. Some of our focuses include:
Maintenance
Maintaining the function of your septic tank is critically important. Call on us for all forms of septic maintenance, including routine septic tank pumping in Festus, MO. We'll make sure it's equipped to serve you at the capacity you need, year after year.
Troubleshooting
Problems with backflow? Effluent flooding your drain field? Pump not kicking in? We can get to the bottom of your septic woes to pinpoint any problems before they have a chance to get worse. Our goal is to save you money.
Repairs
A broken septic pump or damaged back flow valve require expert repairs. Our team comes equipped to service any problems in your system to the fullest, eliminating them and any costs that may come with them.
Cleaning
Is your tank due for cleaning? Don't forget this critical task! Our team is ready to come and clean your tank, to ensure it's given a new lease on life.
Get Superior Septic Service
It's not worth ignoring your septic system and suffering the consequences of a malfunction or failure. Instead, stay on top of maintenance, repairs and cleaning with the help of O'Neail's Septic & Portable Toilet Service LLC. Reach us today at 636-575-5700 for service.