Without a working septic pump, your entire system is at risk for failure. Don't let things get to that point. Instead, call O'Neail's Septic & Portable Toilet Service LLC for septic tank pump replacement services. We're highly adept at identifying pump problems and correcting them entirely through a viable pump replacement. The next time you call us for septic pumping in Valles Mines, St. Genevieve County, Jefferson County, and St. Francis County, MO, make sure to ask us about the health and function of your tank's pump!
Call 24 Hours a Day for a FREE Estimate!
Septic Pump Problems
Problems with your septic pump can take a number of forms. Our chief goal is to recognize a damaged or failed pump and the problems that caused it, to provide you with a replacement that alleviate the issue and restores the function of your system. Some of the more common problems we deal with include: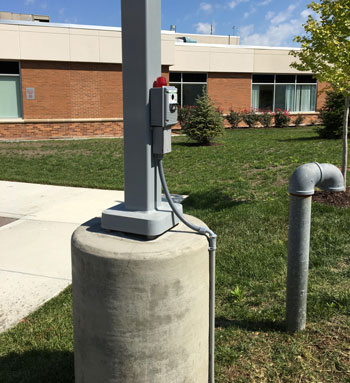 In identifying the fault with your septic pump, our team will save you the trouble of pursuing other fixes or expensive repairs. Our goal is to facilitate a complete septic tank pump replacement in Valles Mines, MO quickly and affordably for you.
Parts on Hand
Trouble with a specific part of your lift pump, such as the float switch? We stock a huge range of parts that are accessible to our experts, enabling us to provide restorative solutions quickly. No more waiting days to have your septic system repaired—we can do it in a fraction of the time!
Get Pump Service
If you suspect trouble with your pump and need septic tank pump replacement, make sure you're contacting the team at O'Neail's Septic & Portable Toilet Service LLC right away, before the problem has a chance to get worse. We'll thoroughly inspect and service or replace your septic pump to help you avoid costly breakdowns. Contact us today at (573) 883-0011 to schedule an appointment for pump work, maintenance, portable toilet rentals, and more.
Call 24 Hours a Day for a FREE Estimate!